Corporate Solutions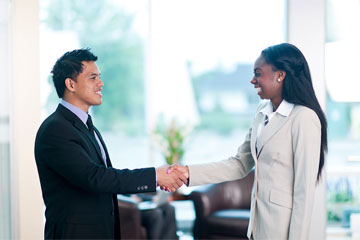 Corporations, small businesses, hospitals, high schools, colleges and hotels can enhance their existing program or customize a new program tailored to their objectives. Programs to improve the productivity and clarity of any team can be customized based on size, scope and organization type.
Customizable workshops guide and support employees to take ownership of their own health, vitality and mental clarity. By integrating whole body nutrition with daily practices and techniques for stress resilience, individuals build their own bridge to internal balance amidst competing stressors.
Beyond the Bridge works with individuals and organizations to determine a core set of challenges. Together, we identify how these challenges can become catalysts for growth and improvement. From there, we work together to create a Personal Wellness Tool box for each individual – a simple set of go-to exercises to de-stress and rejuvenate. We customize corporate workshops and individual sessions for healthy eating and exercise, cognitive exercise, and stress management.
---
Since 2009, Linda has been an integral part of a well-received Integrative Hospital Program designed to enhance the benefits of traditional health care through stress resilience techniques and whole body wellness integration. She utilizes a therapeutic style of yoga supporting a healthy lifestyle that can be adapted to any environment to release stress. With her business background and current skill set, she brings a cross range of experience to the Program. The program is an innovative wellness resource for hospital staff, patients and their caregivers. Its goal is to enhance the benefits of traditional methods of health care through integration by creating a personal toolbox that utilizes techniques to de-stress the mind and body, restore balance and
strengthen resilience.
---

In December 2010, the well-respected Harvard Business Review published What's the Hard Return on Employee Wellness Programs? It is an extensive research piece on Workplace Wellness that demonstrates a variety of real-time benefits that include lower costs to companies, greater productivity, higher morale and here's the kicker – healthier employees. As noted in the article, a study conducted by Doctors Richard Malani and Carl Lavie indicates that 'Government incentives or not, healthy employees cost you less. Medical claims declined and the bottom line: Every dollar invested in the intervention yielded $6 in health care savings.' Similar results were found by the authors of this article when conducting their own research at the MD Anderson Cancer Center. Although there appears to be no exact formula for an effective Workplace Wellness Program, the article describes the construction of 'six strong pillars' that will support its success – from Multilevel leadership that creates a culture of health to Partnerships in active, ongoing collaboration with internal and external partners.

Read the Entire Article Here